This tour is the ultimate trip for lovers of peated and island-style whiskies!
Explore distilleries in the cult favourite regions of Islay and Campbeltown. You'll get to sample some amazing whiskies, blend your own single malt and learn how to make gin.
This edition of our ultimate whisky tour explores two cult whisky regions - Campbeltown and Islay - as well as the Isle of Arran, the Isle of Jura and the historic Argyll coastline up to Oban.
Over eight days you'll visit 3 islands and 14 whisky distilleries. You'll learn to make gin, explore some of the most spectacular scenery in Scotland, and stay in incredible hotels every night.
Campbeltown is probably the cult whisky capital of Scotland. Its three distilleries form a whisky "region" all of their own with a distinctive style.
This was once one of the most prolific regions in Scotland. Sadly, US Prohibition affected the area and until recently there were only 2 distilleries producing whisky. Campbeltown sits right at the end of the Mull of Kintyre and the malts from the region reflect this with a coastal character. They are known for their dryness and often for their pungency. There are also a few peated releases, for example, Longrow, which is produced at the Springbank, with Glen Scotia and Glengyle completing the modern-day complement of distilleries.
Islay is usually associated with peated single malt whiskies. Three big distilleries on its south coast produce some exceptional peaty single malt whiskies, but there are also some less peaty drams. Take Bunnahabhain - the distillery sits to the north of the island and produces fruity malts. There's also Bruichladdich, known for their experimental stance. Bowmore, produced in the island's pretty capital, Caol Ila and the newer farm-distillery of Kilchoman, are usually peated, but not to anywhere near the same level as south coast distilleries.
Arran has a rich whisky history, but the two distilleries current operating are both new (first distilling in 1995 and 2019). By contrast, Oban started distilling as far back as 1794!
Day 1 - Starting in Glasgow and heading to Arran
Your private chauffeur will meet you at the airport and whisk you away on to start this incredible journey. You'll head straight out to catch the ferry to the Isle of Arran, where you should just have time for your first distillery visit.
As always, your overnight stay will be in one of our hand-picked luxury hotels.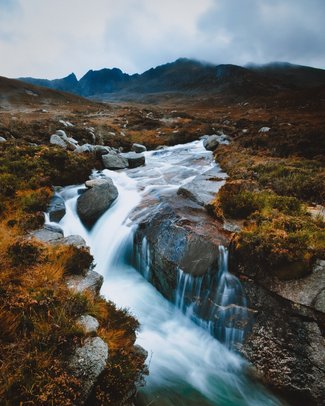 Day 2 - Heading to Campbeltown
Today, you'll head to the northern tip of Arran to visit the second distillery on the island, Lochranza.
Then you'll take the short ferry journey to the Kintyre peninsula back on the mainland. Here, you'll stop by Beinn An Tuirc Distillers for an afternoon at Gin School - learning about all the flavours and techniques of gin-making and blending your own unique concoction.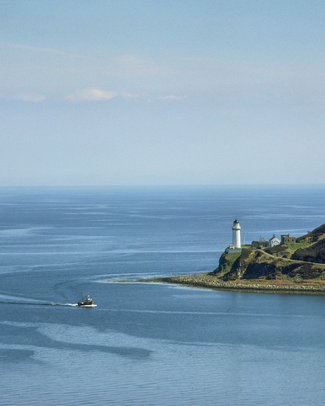 Day 3 - Campbeltown
Today is all about Campbeltown, the cult whisky capital of Scotland. Its three distilleries form a whisky "region" all of their own with a distinctive style.
A bespoke visit to Springbank distillery:

Tour the distillery and get hands-on with the machinery and techniques of whisky-making
Sample unique drams straight from the cask in the warehouse
Create your own Single Malt: blend together different casks to make your perfect recipe and take a bottle home
A Scottish Platter lunch

A visit to Cadenhead's treasure trove of a whisky shop to try even more whiskies and lose yourself in the huge range of malts on offer here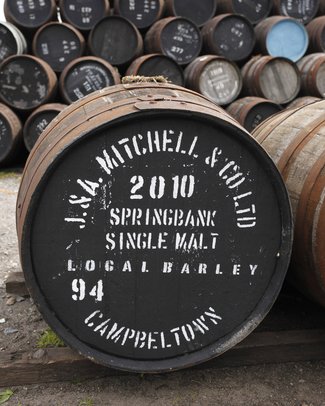 Day 4 - Over the sea to Islay
This morning, you'll head north on the western side of the Kintyre peninsula, drinking in the spectacular views from the comfort of your chauffeur-driven transfer, before taking the ferry across to the Isle of Islay.
Your first Islay distillery visit: Bruichladdich - lightly peated whisky with lots of caramel sweetness
Overnight in a luxury hotel, with a world-renowned whisky collection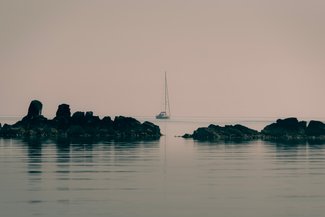 Day 5 - The Southern Islay Distilleries: Exploring the peat
Your first full day exploring Islay will start with a visit to the Kildalton distilleries in the south of the island - this group of three distilleries (plus the now-closed Port Ellen distillery) are famous for their heavily-peated spirit. You'll start with Lagavulin, head on to Laphroaig and then on to Ardbeg.
You'll finish up with a complete contrast: Bowmore distillery has a much more gentle flavour profile, and newly-opened Kilchoman is making waves with a rich and fruity whisky.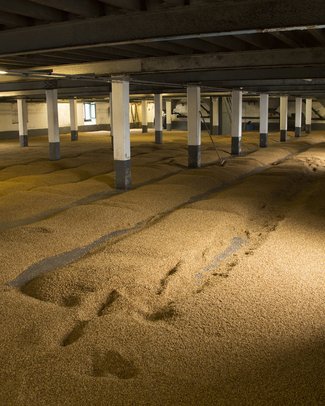 Day 6 - Finishing the set - the Northern Islay Distilleries
Today, you'll have a chance to do explore the rest of the island of Islay. As well as the excellent whisky, Islay has some really interesting history, and its exposed Atlantic location makes for some spectacular scenery.
Of course, there will also be some whisky to try:
Caol Ila - moderately peated, a cult favourite
Ardnahoe - a new distillery. Not much whisky yet, but it has the best views on Islay
Bunnahabhain - either soft and fruity, or a lovely sweet peatiness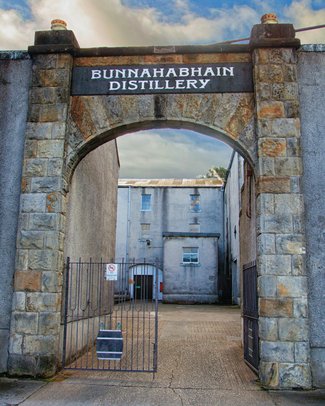 Day 7 - Adventures across Jura
Just a short hop across the water from Islay lies the dramatic island of Jura. Famous for having a population of 200 people and 6000 deer, Jura is also home to its own distillery.
Your driver will drop you off at the ferry terminal and will then head back to meet you on the mainland later in the day. Meanwhile, you'll take the small ferry over to Jura and visit the distillery.
After an excellent lunch in the local pub, you'll take the small but speedy foot passenger ferry across the Sound of Jura to Tayvallich, where your driver will pick you up.
On your last night, you'll stay in one of our favourite small Scottish hotels with great views out to the Islands.
The Isle of Jura
Jura Distillery
Watch for dolphins from the tiny ferry across the wild Sound of Jura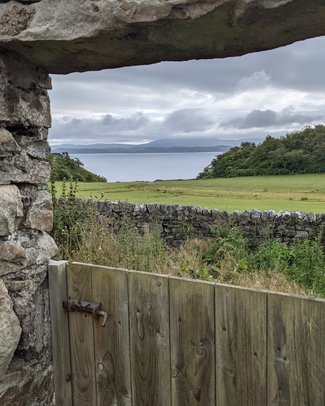 Day 8 - Back to Glasgow, via Oban
On your last day, there's just enough time for one more distillery before driving back to Glasgow for your flight home.