A tale of two Scottish cities, this short itinerary helps you make the most of the cultural and architectural delights of Edinburgh and Glasgow.
This version of the itinerary includes berths on the Caledonian Sleeper train to get you to and from London - you will spend 2 nights on the sleeper train and 2 nights in hotels.
Lasting just 3 days but packing a lot in, this makes the perfect long-weekend break: you can leave London after work on a Friday evening and arrive back at 7:30 on a Tuesday morning, rested and recovered.
A perfect itinerary for any time of year, both Edinburgh and Glasgow have plenty to do inside and out. You'll always find a warm and friendly welcome and a hot drink at a moment's notice, and you'll never run out of options for things to keep you busy.
With numerous transport options between these two locations, you really can cross the Scottish weather off your list of worries on this dual city break.
We'll let you into a little secret: Visiting outside the peak summer months can make for a much more rewarding Scottish city break as you won't have to beat the crowds. So kick back, relax and enjoy Scotland's wonderful cities at your own pace!
Please note, sleeper train departures are available to and from London on any evening except for Saturdays.
Day 1 - Evening - depart London on the Caledonian Sleeper
Overnight in:
Caledonian Sleeper Train
You'll leave London Euston station just before midnight, although you can check into your private room on the train from around 10:30 PM.
The train will whisk you 300 miles north while you sleep, and you'll arrive refreshed in Edinburgh at around 7:30 in the morning.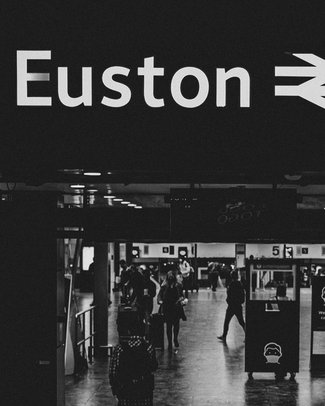 Arriving at Edinburgh Waverley station, you'll have a chance to freshen up in the lounge before a private transfer brings you to your hotel.
Arriving first thing in the morning, your room might not be be ready just yet, but you'll be able to drop off your luggage and head out to explore the city.
Here's our destination guide to Edinburgh to help you decide where to go first.
You can eat breakfast on the train, but you might prefer to enjoy a leisurely brunch in one of Edinburgh's many excellent cafes - we'll give you a guide to our favourites to get you started, and we can book a table for you too.
Edinburgh is Scotland's largest and most populous city, with almost half a million people calling it home. There are a wealth of activities, sights and cultural experiences, and so many excellent places to eat and drink that we barely know where to start! When we arrange your trip, we'll find out your interests and preferences so we can help you plan an itinerary that suits you.
Once you've refreshed and refuelled, it's time to explore this historic city. A few unmissable things we recommend:
Pay a visit to Edinburgh Castle
Explore the treasures of the National Museum of Scotland or the Scottish National Gallery
Take a stroll in the Royal Botanic Gardens
Walk up Calton Hill for the views
Step back in time at Real Mary King's Close
Treat yourself to a cake from Lovecrumbs
Have dinner at the Witchery or Number One at the Balmoral
Enjoy a cocktail at Bramble
Let us know if you'd like us to make dinner reservations for you, or if you'd prefer to keep your options open and see what you can find.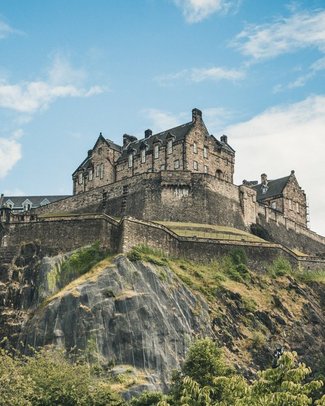 Day 3 - Edinburgh to Glasgow - Exploring Perthshire
Your guide will collect you in the morning and take you on a private adventure to the edge of the Highlands in the historic county of Perthshire, before heading on to Glasgow.
We'll always customise this day's activities to your particular interests, but here's a suggestion:
Leave Edinburgh around 9 AM
Head to Stirling to visit the spectacular castle. Learn about its long and varied history from the Romans to the present day
Stop for lunch at the world-famous Gleneagles Hotel
Take a tour of Glenturret Distillery, where they've been making whisky since 1763
You'll arrive in Glasgow in time for dinner at one of the city's many excellent restaurants.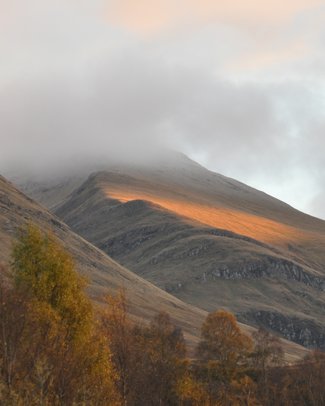 Day 4 - Glasgow
Overnight in:
Caledonian Sleeper Train
Today you'll have plenty of time to explore all that Glasgow has to offer. Our destination guide to Glasgow will help you with some ideas.
We think you'll love:
Visiting Glasgow Science Centre (and climbing the tower for amazing views!)
Wandering around the architectural delights, including Charles Rennie MackIntosh's Lighthouse
Shopping in the 'Style Mile'
Craft beer at Drysdale Brewery
Visit House for an Art Lover
Treat yourself to dinner at Two Fat Ladies at the Buttery
Finally, you'll board the Caledonian Sleeper at Glasgow Central Station. Your room on the train will be available from around 10pm and you'll arrive in London just after 7am the next morning.