Are you planning a retreat or special event in Scotland? Are you travelling to celebrate a special birthday or anniversary?
We enjoy arranging high-end group trips and planning special events, and we think we're pretty good at it!
If you've got a unique celebration coming up, or if you're looking to arrange a retreat or a luxury group escape in Scotland for 6 people or more, we'd be really excited to hear from you.
We'll be your representative in Scotland, and we aim to make the process as smooth as possible. We'll take careful note of your requirements and plan a trip that works for you.
We'll take on the booking and payment admin and liaise with accommodation providers and other suppliers on your behalf.
You'll be able to focus on enjoying Scotland with your travelling companions, safe in the knowledge that your group's arrangements have been carefully curated with your specific goals in mind.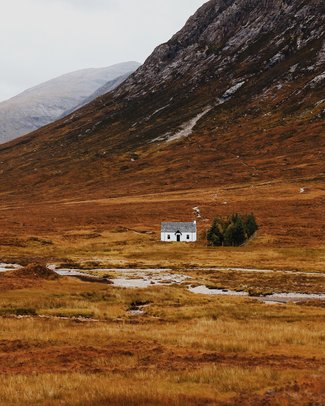 Scotland's beautiful scenery and rich history make it the perfect place to find inspiration and calm.
If you're organising a retreat, why not get in touch to see if we can help with the arrangements? We'll be your contact on the ground in Scotland to make sure everything goes smoothly.
Creative writing camps, musical workshops, yoga retreats, training trips - whatever your idea, we'll help you make it happen.
Our service includes:
Finding the perfect location for your retreat
Bookings for accommodation and event spaces
Transport and excursions
Sourcing the best local chefs or restaurants, and any other contributors that are needed
Financial protection for you and your guests if they book directly with us
On-the-ground support so that you can concentrate on the perfect experience for your guests
Are you celebrating a significant anniversary? Do you have an important birthday coming up? Have you recently reached a milestone in your life and you're travelling to celebrate?
If you're looking to arrange a trip to Scotland with a celebration incorporated, we can help!
We've helped clients renew their wedding vows, arranged themed birthday parties, and planned family reunions and gatherings.
Arranging a trip for a group can be time-consuming and stressful - let us handle it for you; we'll use our expertise and team on the ground to make sure everything is as you want it so that you can enjoy the results!
Our service includes:
Finding the perfect location (or locations!) for your event
Luxury accommodation bookings
Transport and excursions
Sourcing the best local chefs or restaurants, along with any entertainment you're looking for
Financial protection for you and your guests
Access to our 24/7 concierge and trip support service service