As part of your bespoke Scottish itinerary, we can arrange a private chauffeur for you.
Those who prefer to relax and enjoy the views will love the stress-free experience of being driven by a knowledgeable and friendly private chauffeur.
From airport transfers to fully accompanied chauffeured tours, we can book a private chauffeur to suit your requirements.
We are proud to work with Little's, whose Touring Chauffeurs are professional and engaging. More importantly, they share our effusive love of Scotland and our commitment to providing a tailored experience to match clients' specific needs and preferences.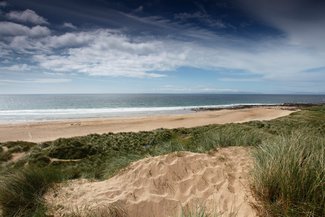 Visit Scotland / Paul Tomkins
From the moment you set foot on Scottish soil (and even beforehand if you're coming from elsewhere in the UK), your chauffeur will take care of your journey, leaving you to relax and enjoy the views and experiences. There's so much to see as you make your way through Scotland, so keep your hands free and your mind clear to make the most of it!
You'll be met at a convenient location and simply sit back and take in the scenery. Touring chauffeurs are very knowledegable and passionate about Scotland, so they'll make sure you don't miss anything along the way and will tell you all you want to know about the area and attractions.
Your chauffeur will get you to your accommodation in safety and comfort each day, and they'll be back to meet you the next day to continue your journey.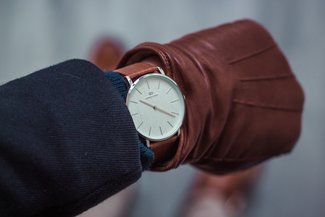 Unsplash / Jonathan Francisca
Your private chauffeur is available just for you for the duration of your trip, so whatever you want to do and see, and whenever works for you, they will take pride in tailoring the experience for you.
If you want to plan everything down to the minute, that's completely fine. If you'd prefer to take a more relaxed approach, 'go with the flow' and see what you feel like doing on the day, that's great too.
If the unexpected happens, if there's something off the beaten track that you desperately want to see, or if you simply feel like taking a slightly different route, just let your chauffeur know and they'll do their very best to make it happen.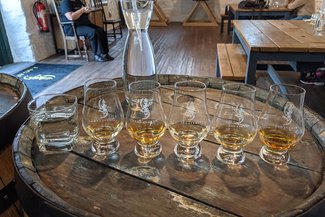 Emily Woolard
Perfect for Distillery Tours
Scotland has some incredible whisky and gin distilleries, and for enthusiasts we can craft entire itineraries to tour these places and sample their produce. Of course, there's likely to be the inevitable discussion (and if you're like us, a bit of an argument!) about who will drive afterwards.
A private chauffer solves this debate for you once and for all - everyone in your group can enjoy themselves without worrying about the ride home. This is just one of many reasons why a private chauffeur can add a huge amount to your luxury Scottish holiday.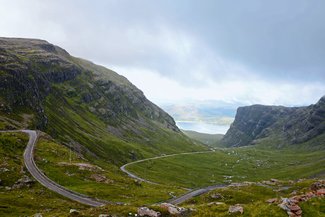 Unsplash / Thibaut Marquis
Travel in comfort off the beaten track
Some of the most incredible places in Scotland aren't exactly easy to reach - in fact, it's part of their charm!
If you want to get off the beaten track but don't fancy a driving challenge, a private chauffeur with knowledge and experience of local roads is the perfect solution.
You can save your energy for the most important elements of your trip, and your chauffeur will get you to even the most elusive of Scottish road-trip destinations in comfort and safety.