A wonderful way to maximise your time in Scotland is to travel overnight with the Caledonian Sleeper train.
Leaving London Euston station in the late evening and arriving at their Scottish destination early the following morning, the sleeper carriages make their way up to Edinburgh and Glasgow (on the Lowlander route) or to Inverness, Aberdeen or Fort William (on the Highlander route).
Guests can dine on board and bed down for the night, hopefully waking up the next morning feeling refreshed and ready to enjoy their day exploring Scotland!
This magical 'journey of a nighttime' is an excellent, convenient, fun and environmentally-friendly way to reach Scotland. Here are some of the reasons why we love travelling to Scotland with the sleeper train!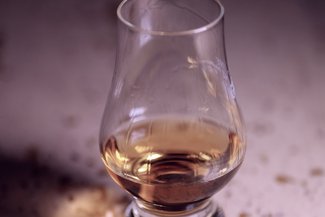 Club Car dining and drams on board
The Caledonian Sleeper's Club Car is a firm favourite with guests. Serving up classic Scottish food and drink in a friendly atmosphere, this on-board lounge really adds to the experience.
Guests travelling in Caledonian Double or Club rooms get priority access to the lounge, and Classic room passengers can sit or dine if there is space.
Dinner options range from light snacks to hearty meals, accompanied by a wine list and a seriously impressive range of the finest malt whisky that Scotland has to offer. What better way to finish off the evening than with a 'wee dram' as a nightcap?
In the morning, you'll be treated to a hearty breakfast before you disembark, which should set you up nicely for the day ahead.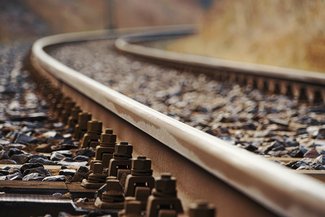 Unsplash / Johannes Plenio
In 2019, a long-awaited new fleet of Caledonian Sleeper carriages was launched. The train has had a full makeover with some serious upgrades compared to the older rolling stock.
The smart new Club rooms have an ensuite toilet and shower, while the new Caledonian Double rooms provide that extra bit of luxury - perfect if you're taking a romantic break as a couple. The Classic rooms (with bunk-beds and shared facilities) offer a cost-effective way to experience the Caledonian Sleeper.
The new trains have a smoother, less noisy ride than the older rolling stock. All cabins benefit from individual climate control, various lighting options, on-board Wi-Fi, charging points and a secure keycard entry system.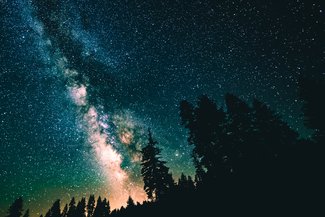 Unsplash / Casey Horner
The Highlander route passes through some of the UK's most remote landscapes, including the wilds of Rannoch Moor and several stunning mountain ranges. Miles away from anywhere and free from light pollution, these are incredible places to see the night sky.
In the right conditions, the Caledonian Sleeper train can become an observatory on wheels.
If you find yourself awake in the early hours, leave the lights off, pull up your cabin blind and have a look. On a clear night, you might just be treated to some truly spectacular stargazing!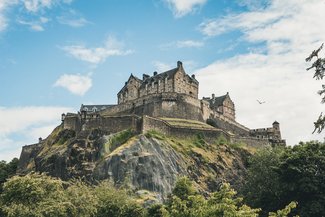 Unsplash / Jorg Angeli
The Lowlander service takes you into the heart of Edinburgh or Glasgow, which means you avoid the airport queues and there's no need for a transfer into the city - you're already right there in the middle of all the main attractions. Whatever you want to do, your day starts here!
The Caledonian Sleeper works especially well for extended weekend breaks, helping you maximise the time you get to spend at your destination and getting you there and back while you sleep.
It's certainly productive use of time - guests board the train in the late evening and settle in for the night, while the Caledonian Sleeper makes its way northwards to Scotland and delivers them to their destination early the following day.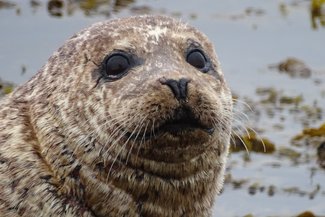 Unsplash / Symmol
At The Tartan Road, responsible travel is really important to us. That's why we love sharing how wonderful it is to visit Scotland outside the peak summer months, and we very much enjoy helping our guests discover less-visited areas of this incredible country.
We especially love the Caledonian Sleeper because it offers guests a comfortable and environmentally-conscious way of reaching Scotland. It's a convenient and sustainable alternative to flying or travelling by road, for which Scotland's inhabitants - past and future - will thank you.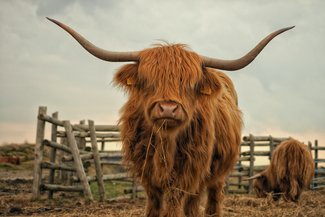 Unsplash / Pascal Van de Vendel
The Caledonian Sleeper has been described as a 'hotel on wheels'. As with many of our favourite Scottish hotels, it's the friendly and welcoming on-board team that really makes your experience extra special.
From the moment you set foot on the platform in London, you'll be met by Caledonian Sleeper representatives and shown to your room, before being looked after beautifully in the on-board lounge.
The team are there to help and they always have a smile on their faces, no matter the hour of the day and night.
Children and pets also receive a warm welcome on the Caledonian Sleeper, so you can bring the whole family with you.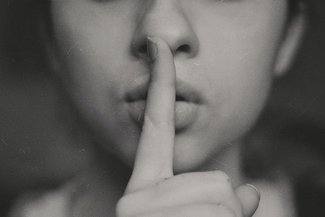 Unsplash / Kristina Flour
There's something inherently magical about travelling by sleeper train. Nowadays it's a real rarity in the UK, with only the Caledonian Sleeper and the shorter Night Riviera service to Penzance still in service.
Guests arrive at London Euston station when the rest of the city is winding down for the evening, and make their way on board the Caledonian Sleeper service to settle into their rooms prior to departure.
It's not a noiseless journey - the new carriages, which came into service in 2019, are a lot quieter and a smoother ride than the old rolling stock (take our word for it!) - but complimentary earplugs are provided to improve your sleep quality, and a large number of the regulars actually find the rocking motion very relaxing.
Having dinner on the train, getting into your sleepwear and bedding down for the night - all while speeding towards your Scottish destination - is something out of the ordinary and always feels a bit special.
It's as though Caledonian Sleeper guests are part of a secret world, just for one night.