Aberdeen's enviable location right in the middle of the north-east coast of Scotland makes it the perfect starting point for an excellent city & country itinerary.
Mountains, beaches and wildlife (marine and land-based) will be the highlights of the tranquil country sections of this itinerary, whilst you'll have plenty to see and do by day and by night in the city of Aberdeen.
This is a perfectly-balanced trip and it's even doable in a long weekend! What are you waiting for?
Today you'll arrive in the city of Aberdeen. You can fly into Aberdeen's international airport from a range of UK and European cities, and can connect with the Shetland islands to the north. You can also arrive by train, or self-drive from elsewhere in Scotland or the rest of the UK. If you opt to self-drive from home, depending on where you're coming from you may find an interim overnight stop is helpful to break your journey - just ask, as we can arrange this for you as part of your trip.
If you're hiring a car or taking the chauffeured option, your driver or car hire company representative will meet you at Aberdeen airport and make sure you have everything you need to continue your journey.
There's plenty to do in Aberdeen depending on how much time you've got and your interests. You can check out our comprehensive destination guide to Aberdeen for inspiration, or take note of a few highlights below:
Visit the pretty fishing village of Footdee, a unique collection of colourful cottages
Treat yourself to a posh lunch or dinner at IX Restaurant, or for something more relaxed, try Moonfish Cafe
Grab a nightcap at theTippling House
Take a walk to Balmedie beach
Watch the bottlenose dolphins from the harbour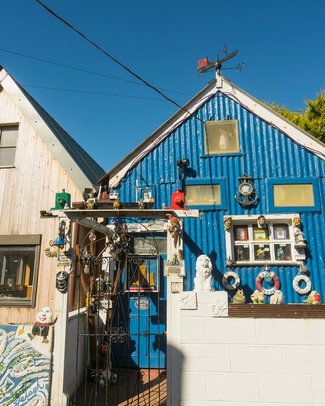 Day 2 - Aberdeen to Braemar
Today you'll head straight into the heart of the Cairngorms National Park, which is a haven for wildlife and people alike! You'll experience some of the most spectacular mountain scenery in the whole of Scotland, enjoy the huge range of outdoor activities on offer, visit some castles if the thought appeals, and hopefully have some great food and drink along the way.
Some of the highlights include:
Watersports at Loch Morlich
Mountain biking in Glen Livet
Searching for raptors, red squirrels and even rare wildcats and the curious capercaille
Visit the herd of tame reindeer which live in the park
Take a tour of Balmoral Castle, the Scottish home of the royal family
Browse the art galleries in Braemar
Your overnight stop is in the pretty village of Braemar, a hub in the eastern part of the Cairngorms and very well-located for exploring the surrounding area.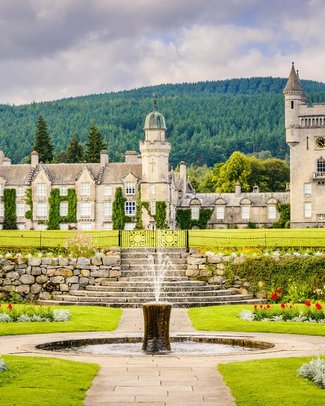 Day 3 - Braemar to Aberlour
From Braemar, you can head over to explore the west of the Cairngorms National Park, or aim directly for Speyside and your next overnight stop of Aberlour. Either way, we recommend the spectacular drive over the Snow Roads, which will reward you with some of the best driving views you'll ever have seen.
Speyside is the home of the Malt Whisky trail, with more than 50 distilleries within a 12-mile area. There are also some excellent restaurants and a whole host of outdoor pursuits including fishing, golf and mountain biking, so it's not just for fans of a dram!
Aberlour is exceptionally well-located for exploring all that Speyside has to offer. You can learn more about the best whisky experiences in the area from our guide.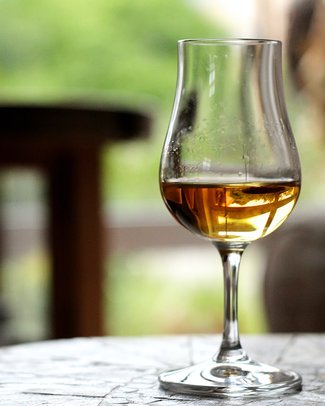 Day 4 - Aberlour to Aberdeen via the north-east coast
Today you'll head back to Aberdeen to make your way home, but not before you've taken in the beauty of the Moray coast on this scenic drive.
From Aberlour, you'll head north for the coast, reaching Lossiemouth, with its expansive sandy beaches. From there, hug the coast and you'll be rewarded with golden sands, secluded bays, dramatic cliffs and rugged rock formations, including the famous Bow Fiddle Rock. Pretty seaside villages worth a stop include Portsoy, Cullen, Banff and Pennan, the latter of which was the location for the popular 1983 film Local Hero. This stretch of coastline is one of Scotland's hidden gems, which for some reason doesn't get the attention of the west coast but is equally stunning (and less crowded in the summer - result!). It's also one of the best places to spot dolphins, so keep your eyes peeled for these beauties.
At Fraserburgh, you'll take the A90 south and head back towards Aberdeen. If you're pushed for time, you can take the more direct route by remaining on the main road, but if you can, we recommend taking the more scenic coastal road via Peterhead.
Once back in Aberdeen, you'll catch your flight or train home or set off on your drive. We hope you'll be back in Scotland before too long, though - this is just a taster of what the country can offer!