This is a fabulous itinerary with a mix of city and country
You'll be working your way from Edinburgh to Glasgow and the east coast of Scotland to the west, via some of the most spectacular scenery the country has to offer. As well as some of the best beaches of the east and west coast, you'll take in the Cairngorms National Park, the Highlands and the Great Glen, as well as Loch Ness.
This itinerary covers 445 miles and can be completed comfortably in 7-8 days, but we recommend you allow yourself a little longer to do it justice.
You have the option of extending your trip with a city break in any/all of Edinburgh, Aberdeen, Dundee or Glasgow, and if you love hiking and scenery, you'll definitely want to spend a few extra days in the Cairngorms or the Highlands.
Today you'll arrive in Scotland's capital city, Edinburgh. You'll either fly into Edinburgh's international airport and collect your hire car from there, or you'll arrive by train into the centre of the city. If you're driving in your own vehicle, you're all set - you may wish to consider making use of one of the excellent park-and-ride facilities if you're staying in Edinburgh for a few days.
Edinburgh is Scotland's largest and most populous city, with almost half a million people calling it home. There are a wealth of activities, sights and cultural experiences, and so many excellent places to eat and drink that we barely know where to start! When we arrange your trip, we'll find out your interests and preferences so we can help you plan an itinerary that suits you.
Once you've refreshed and refuelled, it's time to explore this historic city. A few unmissable things we recommend:
Pay a visit to Edinburgh Castle
Explore the treasures of the National Museum of Scotland or the Scottish National Gallery
Take a stroll in the Royal Botanic Gardens
Walk up Calton Hill for the views
Step back in time at Real Mary King's Close
Treat yourself to a cake from Lovecrumbs
Have dinner at the Witchery or Number One at the Balmoral
Enjoy a cocktail at Bramble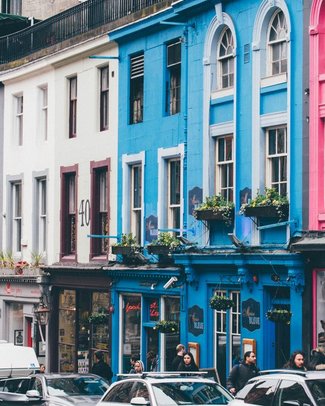 Day 2 - Edinburgh to Aberdeen via Fife & Angus
Today you'll set off from Edinburgh and head north, crossing over the famous Forth Bridge on the motorway. If you're a golf fan, make sure you leave time for a detour to St Andrews, and even play a round or two if you feel like it.
You'll pass by the cities of Perth and Dundee, which are great places for a day out, or at the very least a lunch stop before you continue north. From Dundee, you can either take the more direct cross country (A90) route to Aberdeen, which passes close to Glamis Castle and the pretty town of Forfar, or you can head straight for the east coast on the A92, where you'll be treated to some incredible sea views and have the opportunity to visit the seaside towns of Arbroach, Montrose and St Cyrus.
There's plenty to do in Aberdeen depending on how much time you've got and your interests. You can check out our comprehensive destination guide to Aberdeen for inspiration, or take note of a few highlights below:
Visit the pretty fishing village of Footdee, a unique collection of colourful cottages
Treat yourself to a posh lunch or dinner at IX Restaurant, or for something more relaxed, try Moonfish Cafe
Grab a nightcap at theTippling House
Take a walk to Balmedie beach
Watch the bottlenose dolphins from the harbour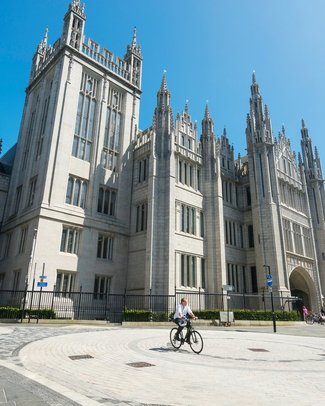 Day 3 - Aberdeen to Aberlour
You have a few choices today, depending on how much driving you'd like to do and what you'd like to see. If possible, we'd highly recommend that you take at least two days to fully explore this diverse corner of Scotland.
You can head directly inland from Aberdeen, skirting the northern edge of the Cairngorms National Park and reaching Speyside, and your overnight stop in Aberlour, via the most direct route. This is a lovely drive and will give you more time to enjoy the day in Speyside, the home of the Malt Whisky Trail.
If you're longing for the mountains, head directly west from Aberdeen towards Ballater and Braemar, right in the heart of the Cairngorms. You can take the famous Snow Roads route over some of the highest passes and most rewarding driving roads in the whole of the UK, and you'll get back down to earth via the pretty Glen Livet, which works especially well if you're a whisky fan as this area is absolutely packed full of distilleries to visit.
The other option worth considering is to stick to the coast, and take the much longer route to Aberlour via Fraserburgh, Cullen and Lossiemouth, before turning inland and heading to your overnight stop. The Moray coast is one of the highlights of north-east Scotland, and an excellent place to spot dolphins, especially in the summer months.
Whichever route you choose, we can assure you the drive will be incredible and you'll arrive ready for an excellent dinner in an award-winning Speyside restaurant, and maybe a dram or two!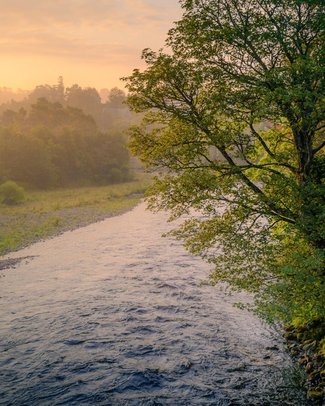 Day 4 - Aberlour to Inverness
A shorter drive awaits you today, which is deliberate in order to give you plenty of time to explore more of the area around Speyside and the Cairngorms before you go. You won't regret it!
When you do depart for your next overnight stop, you'll head deeper into the national park before turning west and joining the A9 towards the city of Inverness. For inspiration on things to do in Inverness itself, check out our destination guide or see the highlights below:
Visit Inverness Castle or Brodie Castle
Take a trip to Culloden battlefield
Enjoy some dinner at The Kitchen
Go for a tour and tasting at Tomatin Distillery
Stroll along the riverside and take in the view of the Ness Islands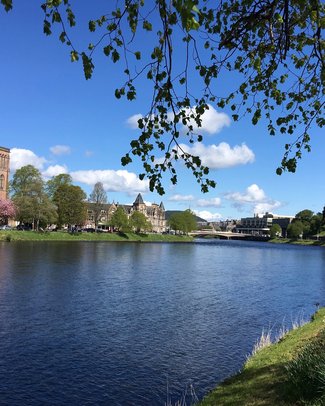 Day 5 - Along the Great Glen & through the Highlands to Oban
The Great Glen cuts right through the highlands, from Inverness on the east coast to Fort William on the west coast.
Along the way, you'll pass the perfectly named Loch Lochy, the small town of Fort Augustus and Loch Ness.
Before you head further south, make sure you take time to search for the elusive monster in the depths of Loch Ness - will you be the one to spot Nessie? We highly recommend the Loch Ness Centre & Exhibition to understand the history of sightings and find out what to look for.
Urquhart Castle on the banks of Loch Ness is also definitely worth visiting before you continue on your way.
Fort William is the gateway to the Highlands, surrounded by some of the best scenery in the world. If you're a keen hiker, you'll want to take some time to climb one of the many mountains in the area, or maybe even tackle Ben Nevis, the UK's highest! Those who enjoy gin should consider taking the brief detour to Pixel Spirits Distillery near Ballachulish to take part in a distilling class where you can make your own unique gin.
From Fort William, you'll head further south, driving along the shores of Loch Linhe, Loch Creran and finally Loch Etive, three attractive sea lochs which punctuate your route to the west coast hub of Oban.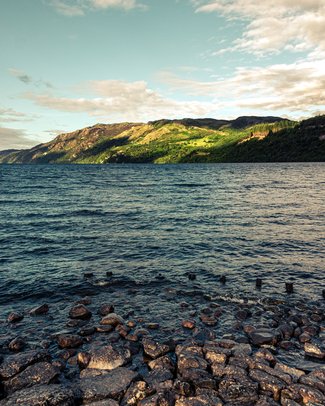 Day 6 - Oban to Glasgow via Loch Lomond & the Trossachs National Park
We recommend taking some time to enjoy the pretty seaside town of Oban before you set off for your next stop in Glasgow. Check out our destination guide or review the highlights below:
Visit Oban distillery for a tour or tasting
Walk up to McCaig's Tower to enjoy sweeping views of the nearby islands
Take the short foot passenger ferry to the Isle of Kerrera for a walk
Have fresh seafood for lunch at Ee-Usk on the north pier
Take a boat trip to visit the seal colony
Once you set off from Oban, you'll quickly head back into the mountains and enjoy some lovely views on this really rewarding drive. If you have time, we thoroughly recommend a lunch or afternoon snack stop at the excellent Real Food Cafe in Tyndrum.
Not long after leaving Tyndrum, you'll find yourself on the bonnie banks of Loch Lomond, where there are plenty of opportunities to stop off and admire the scenery, take a walk or just sit a while and drink it all in. A detour to the pretty village of Luss is well worth your time, as is the stop off at the Falls of Falloch, especially if it's been raining recently.
After Loch Lomond, you'll find yourself back on major trunk roads and heading for Glasgow city centre. If you don't want to drive into the centre, there are a few options for park-and-ride.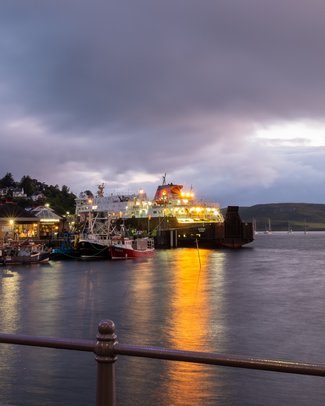 Day 7 - Glasgow to Edinburgh
Enjoy your time in Scotland's second city - there's definitely more than enough to see and do in Glasgow! Our guide to Glasgow should help you decide how to spend your time, and here are some of our favourite options:
Once you're ready to head off, it's just a short drive from Glasgow back to Edinburgh, where you can spend a leisurely evening before taking your flight or train home tomorrow.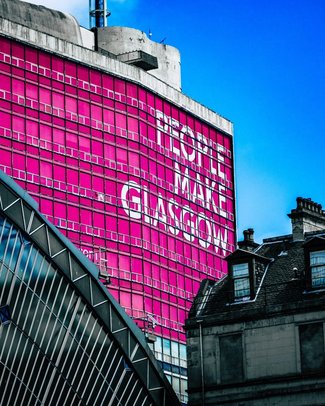 Day 8 - Last Day
Today you'll head home from Edinburgh. Whether you're flying, taking the train or driving yourself home, we hope you have a safe trip and look forward to welcoming you back to Scotland soon!