Situated in the far north of Scotland, Orkney and Shetland are some of the most compelling places to visit in the whole country. These islands have a rich history, incredible scenery, stunning wildlife, as well as their own unique culture and traditions.
This tour of Orkney and Shetland is one of our favourites - we'd suggest at least a week to explore the islands, but ten days is better, and two weeks is perfect. This is a great part of the world to slow down, relax and immerse yourself.
The easiest way to get there is by air. You can fly from Glasgow, Edinburgh, Inverness, or (new for 2023) direct from London. Once you're on the islands, the easiest way to get around is by car. Alternatively, you can get the overnight ferry from Aberdeen - you can even take your car on it, and sleep in a comfortable cabin.
This tour itinerary is, of course, just a suggestion - we can customise it for you, incorporate it into a wider Scotland Journey, or change it up entirely. Why not add a few days in Edinburgh or Glasgow?
Shetland
On arrival at the airport, you'll collect your car and make the short drive to your accommodation. There might not be any 5-star luxury hotels on Shetland, but the welcome more than makes up for it.
Shetland has some of the most incredible wildlife in the British Isles - depending on the time of year, you have a chance of spotting everything from Orca to Puffins. The islands were recently featured in David Attenborough's Wild Isles series.
Gallery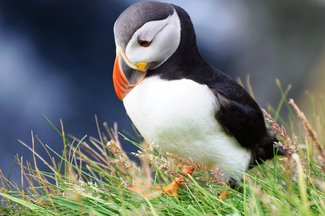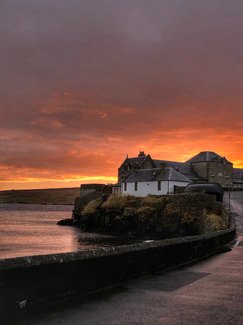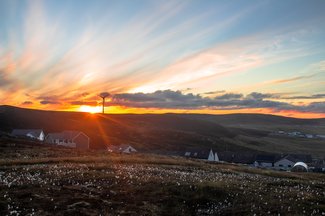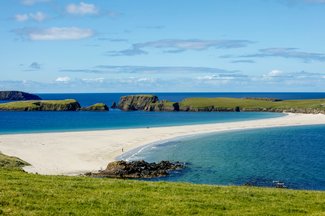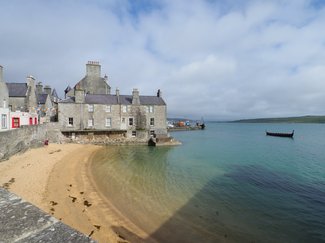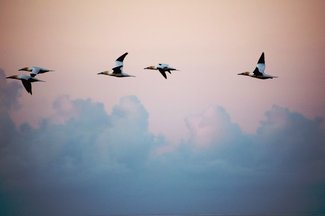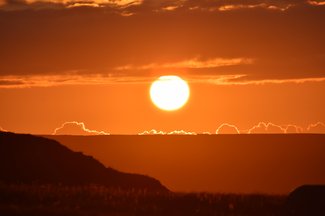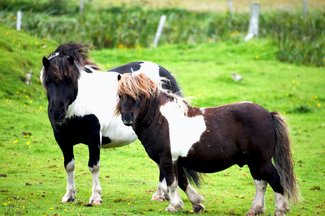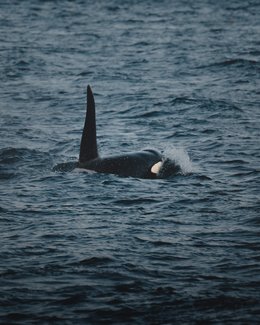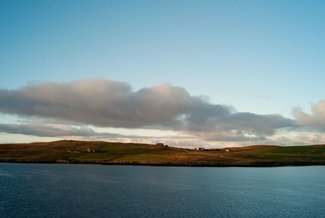 There are some incredible experiences on Shetland. We'd always recommend a day with a professional guide who knows the area and its history, but here is a sample of the things we can arrange:
Wildlife photography courses and tours - options include concentrating on otters, puffins or even trying to photograph gannets underwater
Specialist wildlife tours, including searching for orca (sightings not guaranteed) or otters (you'll probably see lots)
Learning about the iconic Shetland knitwear and how it's made
Visiting Yell and Unst, all the way up to the northernmost point in the British Isles
A day sailing on a historic Shetland fishing boat built in 1900
At the end of your stay on Shetland, you'll catch a short flight to Kirkwall on Orkney.
Orkney
From Kirkwall airport, you'll head out to explore the archipelago.
Orkney also has stunning scenery and wildlife, but it boasts some of the most important prehistoric archaeological sites in Europe. Amazingly, at the same time as the pyramids and Stonehenge were being built, Orkney was at the centre of a culture which traded across the whole of the British Isles. Some might think of them as remote, but 5000 years ago, these Islands were very much at the centre of things.
The signs of this can be seen all over the islands - from the huge chambered cairn at Maeshowe, to the standing stones at Brodgar, the preserved village at Skara Brae and the burial chambers on the island of Rousay.
Gallery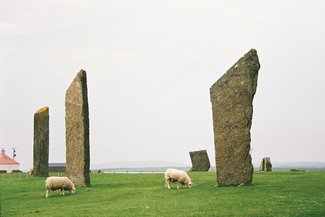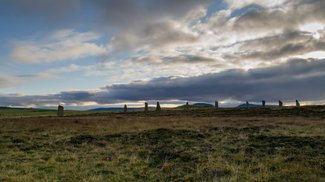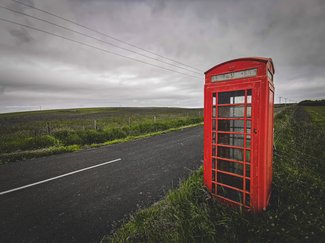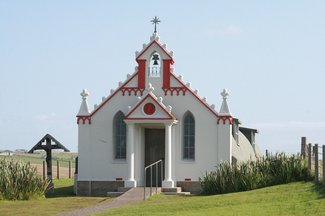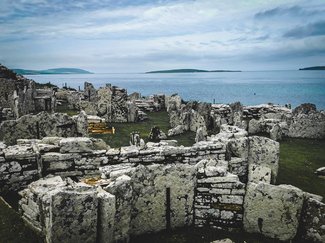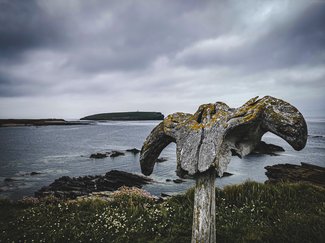 More recent remains are also visible: there are a number of Brochs built around 1,700 years ago, St Magnus' cathedral in Kirkwall was built nearly 1,000 years ago by the Vikings (and is still in use), and military installations from both world wars are unavoidable.
Once again, we'd recommend spending time with a professional guide. The islands cover a vast area, and it's easy to feel overwhelmed at first. We can also arrange some incredible experiences, including
Visiting the Isle of Rousay - the Egypt of the north - home to more than 150 ancient sites
Taking the world's shortest commercial flight, between the Islands of Westray and Papa Westray
A private whisky tasting and tours at Highland Park or Scapa distilleries
Gin tasting and a distilling course
Kayaking around the dramatic cliffs
Diving the German Imperial Fleet from WW1, which was sunk in Scapa flow (experienced divers only)
A dedicated archaeological tour
As always, we'd recommend leaving some time and flexibility in your itinerary to explore independently or re-visit things you have particularly enjoyed.
At the end of your stay, you'll take a flight back to where you started, but the memories from this truly special place will stay with you.
What's Included
As part of our TAILORED service, this tour would include:
A custom itinerary, designed just for you
Accommodation
All transport inside Scotland booked for you

We can also book your international flights if needed

Access to our concierge service for restaurant bookings, attractions and anything else you need to make this the perfect vacation
24/7 trip support while you're out on holiday