Scotland's cities have so much to offer. Those travelling through Edinburgh or Glasgow as part of a broader itinerary often wish they had spent longer, and we love seeing people come back year after year and never run out of things to do. Even with extended time in each city, there are more excellent food and drink options than you can get through.
This is the perfect itinerary for any time of year since both cities have plenty to do indoors and outside. You'll always find a warm and friendly welcome and a hot drink at a moment's notice, and you will never run out of options for keeping you busy. With numerous transport options between the two locations, you can cross the Scottish weather off your list of of worries with this dual city break.
We'll let you into a little secret: Visiting outside the peak summer months can make for a much more rewarding Scottish city break as you won't have to beat the crowds. So kick back, relax and enjoy Scotland's beautiful beautiful your own pace!
Day 1 - Arrival in Edinburgh
You'll arrive in Scotland's capital city of Edinburgh.
After being met directly from your flight (or other form of transport), you'll be transferred to your hotel to check-in and freshen up, before starting your adventure exploring Edinburgh. Our accommodation partner offers beautifully-appointed extremely conveniently-located serviced apartments, giving you maximum flexibility to eat and drink wherever in the city you want. With so many options in Edinburgh for breakfast, lunch, dinner and everything in between, we find that this type of accommodation works really well for those exploring the city on a multi-day break. We hope you'll agree!
Edinburgh is Scotland's largest and most populous city, with almost half a million people calling it home. There are a wealth of activities, sights and cultural experiences, and many excellent places to eat and drink that we barely know where to start. We'll always take the time to find find out your interests and preferences before we start, so we can help you plan an itinerary that suits you.
To whet your appetite, here's our destination guide to Edinburgh.
A few unmissable things we recommend:
Pay a visit to Edinburgh Castle
Explore the treasures of the National Museum of Scotland or the Scottish National Gallery
Grab a cake from Lovecrumbs
Enjoy a cocktail at Bramble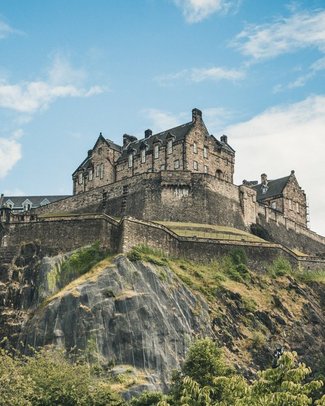 We can guarantee that you won't even have come close to exhausting all your options on day one, so day two gives you plenty of time to discover more of Edinburgh's many sights and activities.
How about:
Taking a stroll in the Royal Botanic Gardens
Walking up Calton Hill for the views
Visiting St Giles' Cathedral
Stepping back in time at Real Mary King's Close
Having dinner at the Witchery or Number One at Balmoral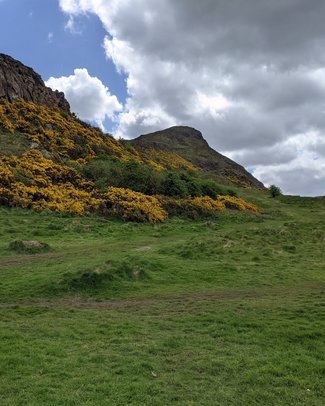 We are sure you won't regret having another day to make the most of all that this wonderful city has to offer.
Today we recommend:
Taking a walk up to Arthur's Seat to admire the views of the city
Shopping in Grassmarket, Prince's Street or the Royal Mile
Nipping into one of Edinburgh's many excellent independent bookshops
Letting out your inner child at the Museum of Childhood
Treating yourself to a cheese platter at Pickles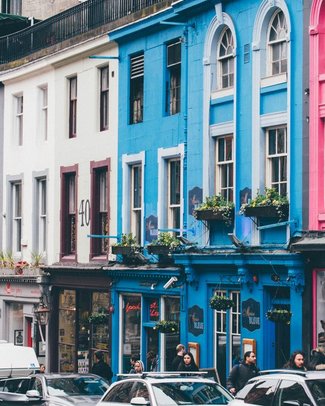 Day 4 - Edinburgh to Glasgow
Today you'll say goodbye to Scotland's capital city and make the quick and easy journey to Glasgow. There are numerous transport options so you can decide how you want to split your day - there's plenty of time to fit in anything you've missed in Edinburgh before you go!
Scotrail trains connect Edinburgh and Glasgow frequently, so this is a great option. There are also a number of bus services to choose from. If you prefer the privacy and comfort of a chauffeured transfer by road, we can arrange this for you. Whatever method you choose, your journey should take 90 minutes or less, which gives you plenty of time to spend in both locations.
Once you arrive in Glasgow, you can check-in or leave your luggage at your hotel. Located right in the heart of the action, our accommodation partner will look after you beautifully throughout your stay.
Glasgow offers so many architectural and artistic wonders that you'll be spoilt for choice. Our destination guide to Glasgow will help inspire you, and here are some of our recommendations:
Kelvingrove Art Gallery & Museum
A walk in Kelvingrove Park
Dinner at Ubiquitous Chip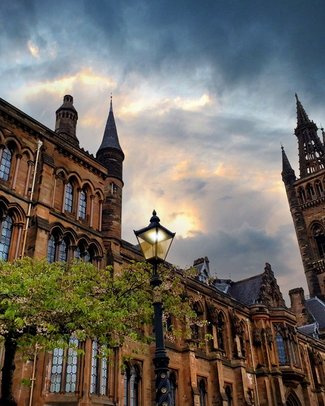 Today you'll have plenty of time to explore all that Glasgow has to offer. Our destination guide to Glasgow will help you with some ideas. We think you'll love:
Visiting Glasgow Science Centre (and climbing the tower for amazing views!)
Wandering round the architectural delights, including Charles Rennie MackIntosh's Lighthouse
Shopping in the 'Style Mile'
Craft beer at Drysdale Brewery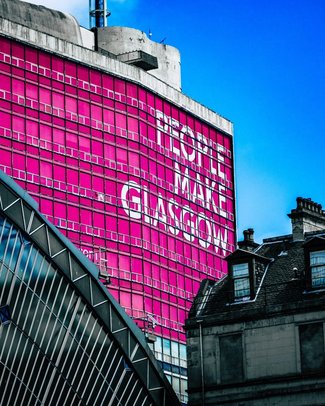 Your final day in Glasgow is a chance to think outside the box and perhaps try something a little different. If there's an attraction you were keen to see before the end of your trip, now is the time! If you're stuck for ideas on what to do or where to go, remember that our destination guide is here to help.
We suggest:
Booking in to see the weird and wonderful Sharmanka Kinetic Theatre
Getting your nature fix by taking a short trip out to Pollok Country Park
Visiting House for an Art Lover
Treating yourself to a last night dinner at Two Fat Ladies at the Buttery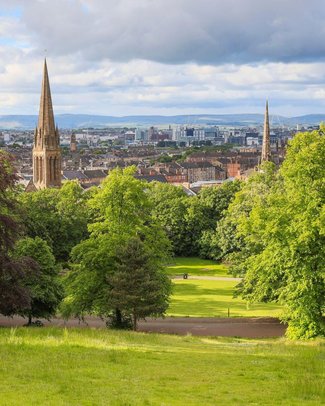 Day 7 - Departure
Today you'll wave goodbye to Scotland's second city and begin your journey home.
Grab some last-minute bargains in Buchanan Street before getting your train, bus or road transfer out of the city.
Even with a full week away, we're absolutely sure you won't have seen everything that these two great cities have to offer, so please come back soon!